These horses are 3 or 4 yrs of age or older. They are at different degrees of training for different events. Please read the descriptions and contact us for more information. Prices are not listed as they may change as the horses develop in their training.
Rafter B Performance Horses
Justin & Leah Bridgeman at 204 724 8473 (phone or text)
justinbridgeman06@gmail.com
BAZOOMGA
AQHA bay gelding
born: May 2, 2015
Sire: Secret Zoom
Secret Zoom is a money earning head horse..brains, speed and good looks..he is the whole package.
Dam: Leolee Reyson
Sonita Reyson daughter that is built to work.
This gelding is started and he is going to be talented to run some barrels or rope some steers.
  Bazoomga is enrolled in the Western Fortunes Barrel incentive and he is eligible for CBHI money as well.

CRR SONITALUVSCHICS
AQHA sorrel gelding
born: 2015
Sire:  Playboys Luv Chics - Elans Playboy x Freckles Playboy and out of a daughter of Smart Chic O Lena
Dam:  Sonitas Reyolena x Sonitas Reyson
This gelding is not NAERIC enrolled.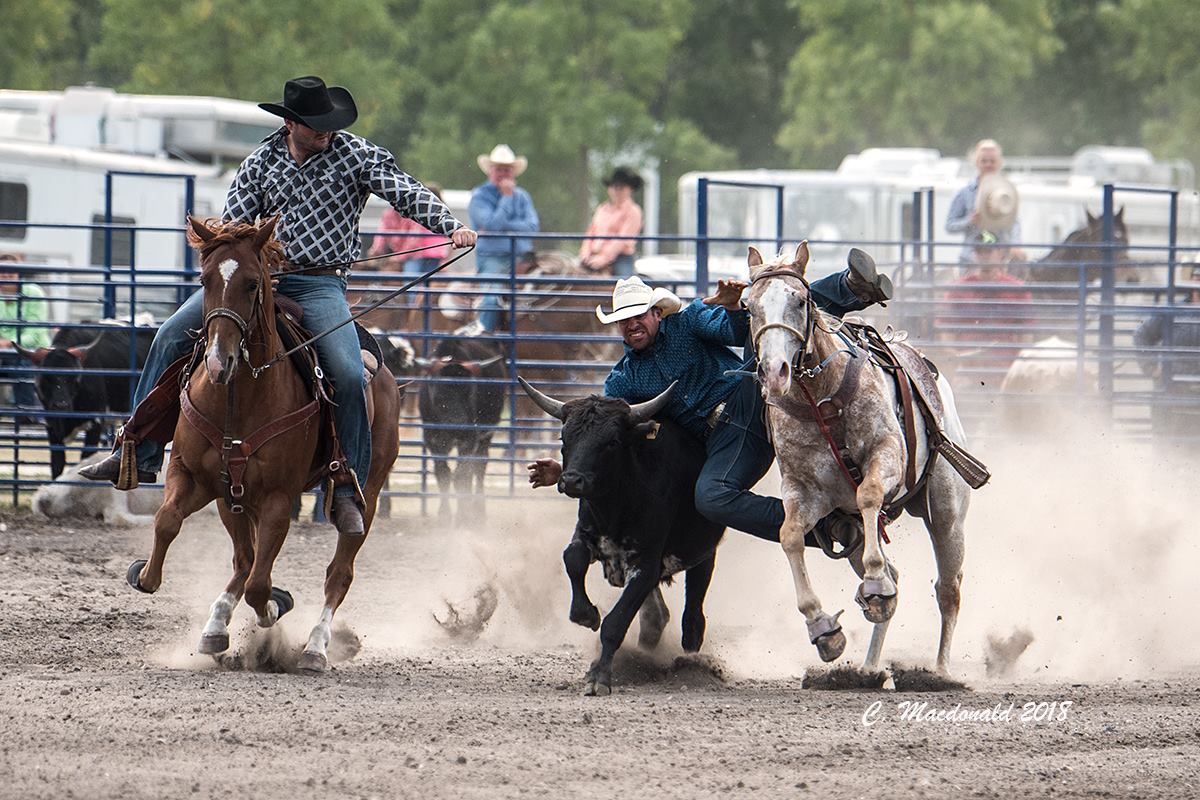 EYE CAN SHINE
Loud colored gelding
born: May 26th, 2014
Sire: Play N Shine
Play N Shine is a money earner in versatility ranch horse events, Canadian National champion halter stallion... watch for him in more futurities and events in the future
Dam:KP Chassis
Own daughter of noted AQHA running horse...Mr Eye Opener. Chassis is out of the stakes winning mare...Cash Blues. This mare is also the dam to EyemCrusin...high point 4yr old and top 5 winner at the 2017 appaloosa world show and world champion pole and barrel horse at the 2018 appaloosa world show.
This is a neat colorful package. He is bred to run, work and play hard.
PMP ROAD TRIPPIN
Sorrel AQHA gelding
born: 2014
Sire: Scenic Shining Spark - Shining Spark/Reminic
Dam: A Scenic Tivio
Nice gelding with lots of potential.  Justin has started roping calves and heeling on this gelding.
He stands 14.2 and is pretty handy.
This gelding is not NAERIC enrolled.
FOXY REA
born: April 20, 2013
Sire: Foxy High Fella
Dam: Leolee Rey AQHA
Solid Sorrel appaloosa gelding that is bred to perform and he looks like it. Very pretty and well put together. This gelding is talented. Justin has started roping off this gelding.
Winner of the NAERIC 3yr old Versatility Ranch Horse Stake in 2016. Winner of $1000 from the NAERIC Light horse marketing group as high point NAERIC heel horse at the 2017 Manitoba Rope Horse Futurity..
Justin is hauling this gelding to team ropings and rodeo's and heeling off him in 2018.
He has also started roping calves on him.
CRR PLAY BY STARLITE
Bay AQHA gelding
born: 2013
Sire: Playboys Luv Chics
Dam: Rey River Starlight x Badger Starlight
Good looking registered AQHA gelding that has some size and substance to do a job.
Stands 15 hands and Justin has started heeling on him.
This gelding is not NAERIC enrolled.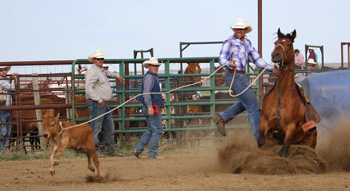 MAJOR STYLE MAKER
AQHA Bay filly, born: May, 2012
Sire: Calies Play n Stylish
Dam: Peppys Major Gem - daughter of Genuine Peppy
Here is a cool mare...Justin roped off this mare at the rope horse futurity on the head end and now he has started roping calves on her. This mare is a very competive calf horse. "Pip" is the 2017 MRCA tie down roping horse of the year and helped Justin get to the CCA and MRCA 2017 rodeo finals.
SOLANOSPEPPYHOLIJAC
AQHA Palomino gelding, born:  2011
Sire: Solanos Peppy Fritz
Dam: Holly Jacs Lady x Dolls Union Jac
Good strong gelding that Justin is working on.  Lots of potential.
This gelding is not NAERIC enrolled.  
BDB MISS CONQUEST
2011 AQHA  Dun mare
Sire: Winners Cashier x Runaway Winner
Dam: Trishies Dasher x CH Conquest
This mare is broke to ride and bred to Secret Zoom for 2019
Karalyn is selling this mare...she wants to work on her futurity projects.
  Please contact us for price and more information.