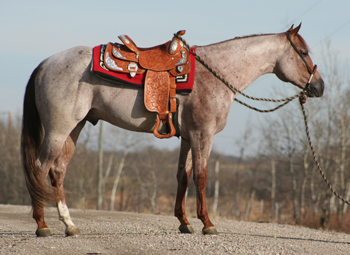 GOOD BARS KAT
Zippos Mr Good Bar x Katarina Star
(Deck of Stars x Katarina Iron)
2004 red roan AQHA stallion
*15.3 hands
(N/N for all genetic tests)
Zippo's Mr Good Bar is a noted sire of pleasure champions. He is a Hall of Fame stallion and sire of numerous world and congress champions.. Katarina Star is a Multiple ROM Pleasure Producer whose get also went on to be Multiple All Around and Circut Champions. Her foals when sold at public auctions such as the Congress and Reichert sales, have consistanly been among the High Sellers!
Point earner in Western Pleasure and Hunter Under Saddle
Good Bars Kat is the sire to ROM earners, multiple award winners, futurity money earners and futurity sale hi sellers...
BLAZING IMPULSIVE
2011 Bay AQHA stallion
(N/N for all genetic tests)
Blazing Hot (N/N for all genetic tests)x Impulsive Love (Impulsions x RD Red Hot Lover)
Blazing Impulsive is sired by the noted sire and winner Blazing Hot. Blazing Hot is a leading sire and sire of winners in excess of 25,000 points and 3 million dollars. He is also the only horse in AQHA history to win both the pleasure and western riding event at the same world show.
Impulsive Love is a superior pleasure horse sired by the noted sire Impulsions. Impulsive Love's dam RD Red Hot Lover was listed as the #1 broodmare in the Nation at one time. Impulsive Love is a full sister to Red Hot Impulse, Impulsive Hobby and Impulse of Love ...all superior pleasure horses.
Blazing Impulsive is the sire to the 2018 Manitoba Superhorse winner of $10.000 and the 4th place winner as well.  He is also the sire to Canadian National AQHA champions, ROM earners and numerous point earners.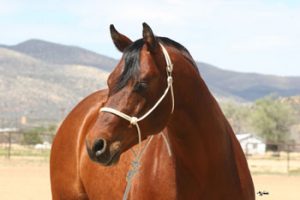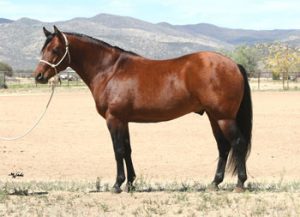 MJG DZIGN BY ROOSTER
Super pretty, super balanced, good moving athletic horse with a nice mind. Roosters offspring are just hitting their potential.  We are starting to see them being very competitive in the rope horse arena and more.  They are very trainable and like their sire...pretty, balanced and talented.
MJG Dzign by Rooster
2008 Bay AQHA stallion
Sire: Gallo Del Cielo - tested N/N for Herda
-Sire of offspring earning in excess of $4.9 million
-An NRHA $2 million sire
-ranked by Equi-stat as $4 leading reining sire
-Gallo Del Cielo is a full brother to noted sires Grays Starlight and Paddy's Irish Whiskey.
Dam: MJG Hollywood Dzign - super pretty buckskin daughter of Hollywood Dun it and she is out of a daughter of Dry Doc. This mare is royally bred...(pictured with her filly by Gunner)
METALLIC CAT
EARNER OF $637,711: NCHA HORSE OF THE YEAR
#1 LEADING SIRE OF CUTTING MONEY EARNERS...IN EXCESS OF $34,661,899.
HIS GET INCLUDE:  HASHTAGS, METALLIC REBEL....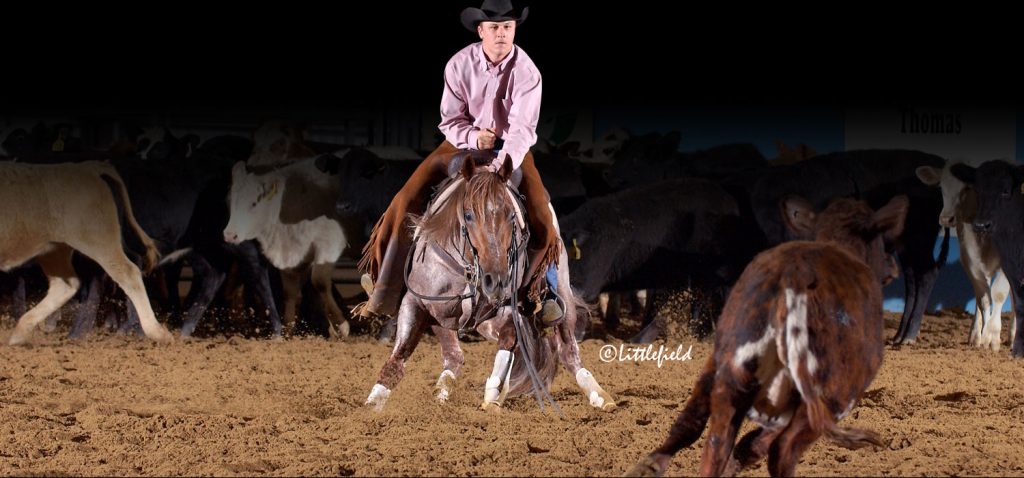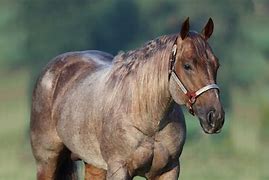 METALLIC SPOON
2019 red roan AQHA stallion
Homozygous for the roan gene 
Sire: METALLIC CAT
Dam:  BOON SAN SPOON x Hes A Peptospoonful ($7 million dollar sire)
*Earner of $171,207; NCHA Open Classic /Challenge Champion and more.
* dam of Rockin Boon San earner of $20166 in NRCHA events
* Her dam Boon San Kitty (High Brow Cat daughter) earner of $565504; NCHA Co-Horse of the Year, NCHA Hall of Fame and is the dam to ROCKIN W, THE BOON, RW Rockin and more....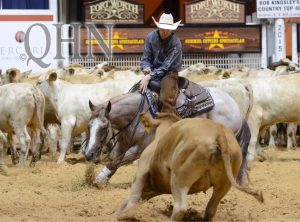 (pictured is Shazoom)
Shazoom is the #1 Leading Sire of 2010 Winners
SECRET ZOOM
2009 bay AQHA stallion
*15.2 hands
ROM race earner
(N/N for all genetic tests
Shazoom x Mexican Secret sired by Jodi O Toole
Shazoom SI 102 is a stakes winner earning nearly $180,000. He is a leading sire of over 595 ROM earners and over $17,000.000 stakes winners.
Mexican Secret has a SI of 103 and of her three foals eligible to race one has a SI of 105. Her sire Jody O Toole has a SI of 106.
SECRET ZOOM is bred to run but in addition to this he is a good looking individual with a good mind. We look forward to showing him off and breeding him to our working bred mares for future arena horses that look good, are athletic and have great trainable minds.
To date the Secret Zooms are making their mark as ,money earners in the rope horse and barrel horse arenas.

                              CBHI enrolled - as of 2021 he is the Super Stakes auction.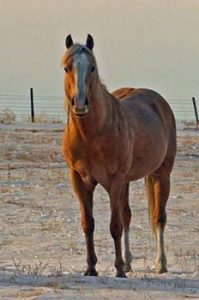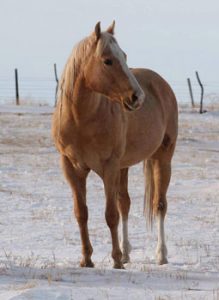 FIREN IT UP
2010 AQHA Stallion


(N/N for all genetic tests)
Sire: CHASIN FIREWATER-(Fire Water Flit x Has The Touch by Bugs Alive In 75) $34,369. AQHA IF money earner and ROM; 2005 Sunrise Breeders Barrel Fut 5YO & Under OP money earner; 2006 PHBA JR Pole Bending and JR Barrels World Champ; 2006 Running On Faith WPRA Fut 6YO & Under OP finalist; 2008 PHBA Senior Barrels World Champ; 2011 WPRA Texas Rodeo Houston OP Co-Rsrv Champ. Ran at the 2011 NFR with Jill Moody.
Two-Time Equi-Stat Top 25 Barrel Horse Sire
Sire of these black-type performers--DTF WAY TA FIRE ($150,000+, 2013 Champion NBHA Open 1D World, 2013 Champion Diamonds & Dirt Futurity, 2013 Champion UBRA Futurity, 2014 NBHA Louisiana State Open & Senior 1D Champion, 2nd Greg Olson Slot Futurity, 3rd Greg Olson Futurity, finalist 2014 LG Pro Classic Derby, 2012 BFA Juvenile Futurity, Youth 1D money earner All American Youth, NBHA Youth World, LG Pro Clasic; Open 1D money earner 2014 BBR Finals, Elite Extravaganza, etc.) BABE ON THE CHASE ($115,000+, 2016, LG Pro Classic Slot Race Champion; Pro Rodeo Money Earner), MISS JB 0842 ($97,659, 2013, 2011 BFA Juvenile Champion, 2012 Fortunes Round Champion, BFA Future Fortunes Champion, Reserve Champion Bar Nothin Bar Bash Futurity, finalist Diamonds & Dirt Derby. Fastest time of the LG Pro Classic!),2014 WPRA California Circuit Yearend Derby Champion FIREWATER ELLIE  ($17,500+, 2016, Open 1D winner Spurr Ranch, finalist Southwest Desert Classic Ft; Pro Rodeo Money Earner Auburn, CA, Bakersfield, CA.) CHASIN KARS ($15,000+, 2015, Greg Olson Amateur Futurity Champion, JB Quarter Horses Chasin Firewater Amateur Futurity Champion; finalist BFA Amateur Derby), MISS JB 0820 ($13,981, finalist BFA World Futurity, Old Fort Days Futurity),
FIRE WATER FLIT: AQHA Racing money earner and ROM. He is a leading Equi-Stat barrel horse sire with offspring earnings in excess of $2,300,000 and AQHA total combined points of 1,798 with 2 AQHA World Championship titles, 45 Performance ROM awards and 9 Superior Performance awards.
Dam: MS FUEL CHIC - double bred Oklahoma Fuel. Oklahoma Fuel has a 108 speed index is a stakes winner and track record holder, and holds official AAA ratings at all seven AQHA track distances. and is the sire to 201 race starters, 94 winners, 3 stakes winners, 4 superior race awards, 98 ROMs, 80 2yo ROMs, 29 90+ ROMs, 5 100+ ROMs as well as numerous arena horses in the barrel pen and the roping pen. Including 6x PRCA head horse...Oklahoma Top Hat.
Power Slidin as a 2yr old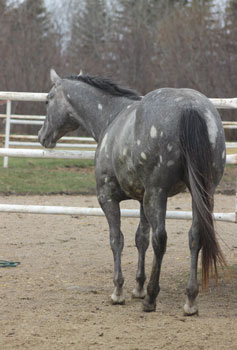 POWER SLIDIN
(reference sire)
OSU POWER SLIDE x Barbs Blue Doll
2015 - 2020 grey AQHA stallion
OSU Power Slide is an ROM earner with
Superiors in Calf Roping, Heading and Heeling
All American Congress champion Heeler and Reserve Champion Header